Premier Inspection Services in Toronto
The Ling Team Proudly Serves Toronto & Surrounding Communities
Carson Dunlop is Canada's most trusted brand in home and commercial property inspections. Our professionally trained inspectors have years of experience identifying the condition of hundreds of your home's most vital systems. With fast turnaround, comprehensive, easy-to-understand reports, and friendly service, our team is here to answer all of your questions at any time in your homebuying journey.
Owner and Lead Inspector Billy Ling is a dedicated and driven property inspection expert, with a passion for the home inspection industry. He is committed to offering superior home inspection services in Toronto and surrounding areas. Originally from Hong Kong, Billy lives with his wife, Maria, and two children in Toronto, ON. Billy speaks English and Cantonese 廣東話. He has a bachelor's degree in civil engineering along with 10+ years of experience in Property Management. Billy has continued his education through extensive training with Carson Dunlop and National Property Inspections, as he strives to remain at the very cutting edge of the industry and provide unmatched services.
Our goal is simple—to give you the information you need when you need it, so you can make the right decision with your investment. Whether you're buying your family's new home or renting a commercial building for your growing business, Carson Dunlop gives you peace of mind.
Our office is a locally owned franchise, part of the Carson Dunlop and National Property Inspections, Inc. organization of nearly 300 inspectors. We know that every inspection is different. All of our inspectors have access to technical support seven days a week, ensuring you'll receive a full picture of your property in a timely and comprehensive manner.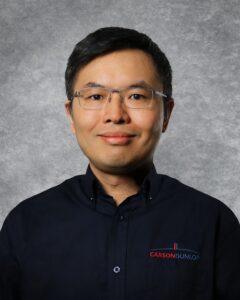 Owner & Inspector

Education Background
Property Inspection & Business Management Training Course
National Property Inspections, Inc., Omaha, USA
Home Inspection Training Program
Carson Dunlop School of Home Inspection, Toronto, Ontario, Canada
National Certificate Holder (NCH)
Canadian Association of Home & Property Inspectors (CAHPI)
Infrared for Building Inspections
The Snell Group
Drone Pilot Certificate (Basic Operations)
Transport Canada
Professional Diploma in Housing Management
HKU School of Professional and Continuing Education, Hong Kong
Bachelor of Applied Science in Civil Engineering
Ryerson University, Toronto, Ontario, Canada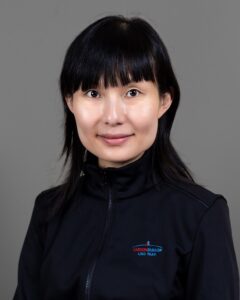 Owner & Business Development Manager
Direct: 647-967-1360
mariapoonling@carsondunlop.ca
Education Background
Professional Diploma in Housing Management
HKU School of Professional and Continuing Education, Hong Kong
BA(Hons) Business Administration and Management
University of Huddersfield, United Kingdom
Customer Benefits & Certifications