Infrared Imaging in Fort McMurray
The Downey Team Proudly Serves the Alberta Cities of Fort McMurray, Saprae Creek, Anzac, Conklin, Fort MacKay, Wandering River, & Surrounding Communities
Infrared imaging lets your Carson Dunlop inspector see problems that aren't visible to the naked eye. Using a specialized camera, infrared imaging detects and records changes in heat energy on various surfaces throughout your home. These images help your inspector identify potential problems such as moisture intrusion and mold or lack of sufficient insulation in your walls. Knowing about unseen problems before they become repair disasters can help you make the most of your investment.
Infrared camera images tell a story that only a trained professional can read—by interpreting the images collected during infrared imaging, your inspector can uncover hidden problems like: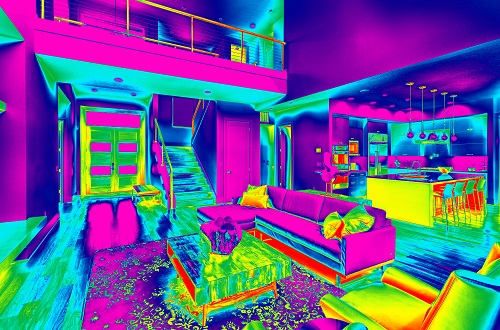 Moisture problems
Developing leaks in the roof or plumbing
Rodent or pest infestation
Storm damage
Areas of missing insulation
Air drafts
And many more
Trained & Experienced Professionals
Your Carson Dunlop inspector has the training and expertise to accurately interpret infrared images and pinpoint problem areas in your building. At the conclusion of your inspection, you will receive a comprehensive report with an explanation of findings, complete with infrared and digital photos.