WETT Inspections in Fort McMurray
The Downey Team Proudly Serves the Alberta Cities of Fort McMurray, Saprae Creek, Anzac, Conklin, Fort MacKay, Wandering River, & Surrounding Communities
With a Wood Energy Technology Transfer (WETT) inspection from Carson Dunlop, your inspector can give you an inside look at your solid-fuel-burning system, some of which may include your fireplace, wood-burning stove, chimney, and central heating system. Owner and Inspector Van Downey is a WETT-Certified Inspector, professionally trained to investigate any concerns with system functionality, for insurance purposes, or in coordination with a real estate transaction.
The inspector will be able to help you assess which level of inspection is required based on your needs. For most insurance and real estate transactions, a Visual (Level 1) inspection may be sufficient.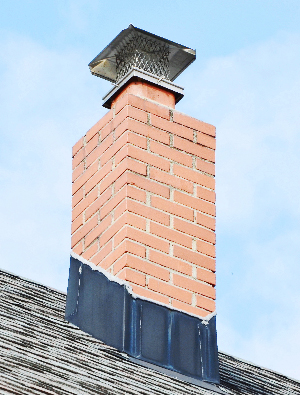 Level 1: Visual Inspection – "Readily Accessible" WETT inspections are visual in nature, investigating readily accessible or easily reached components and systems. In particular, your Carson Dunlop inspector may investigate the following:
Clearance Requirements: All solid-fuel-burning systems must comply with clearance standards and maintain a safe distance from any combustible material.
Stove, Damper, and Clean-out Doors: Your inspector will measure clearances, open stove doors and all ground-accessible dampers/clean-out doors, visually inspect the chimney from the ground and inspect the easily visible portions of the flue (such as the first tiles of an open fireplace, or top section if the inspector has accessed the roof).

If during the course of the inspection, the inspector sees signs of concern, a technical or "invasive" inspection may be recommended. Inspection or service of a solid-fuel-burning system may result in a recommendation for further action, including but not limited to, repair or replacement of system components and/or sweeping of the venting system.
After the inspection of your wood-burning system, your certified WETT inspector issues an inspection report that details where an installation does or does not meet the requirements of the manufacturer's installation instructions and the appropriate codes.
Schedule Your WETT Inspection Today
To get a better picture of your solid-fuel-burning system, you need the help of a professional. Your Carson Dunlop inspector can identify issues before they lead to big problems. Protect your home and order a WETT inspection today.