Sewer Scope Inspections in London
The D'Andrea Team Proudly Serves London, Chatham-Kent, Sarnia, St. Thomas, Strathroy, Plympton-Wyoming, Aylmer, Forest, Point Edward, & Surrounding Communities
Did you know that sewer problems are among the most expensive home repairs, often costing anywhere between $5,000 to $15,000 or more? With a sewer scope inspection, not only will you be able to avoid costly repairs down the road, you can also request repairs of the current homeowner or negotiate a credit or lower price.
Sewer system problems can cause major issues for a home, and Carson Dunlop can help diagnose them with the proven techniques and the latest technology.
Your inspector can document issues like pipe obstructions, tree root intrusion, and sewer line bellying that can be costly and even hazardous if left uncorrected. In the event that a blockage or other problem is found in the sewer line, every sewer scan from the D'Andrea Team also comes with a locating service at no extra charge. Locating uses a specialized remote transmitter and receiver system to pinpoint where a blockage, tree root intrusion or any other issue is in your yard. This can save you time and money when digging is required to repair the problem.
Sewer scope inspections from Carson Dunlop The D'Andrea Team can be added to any property inspection or performed as a stand-alone service.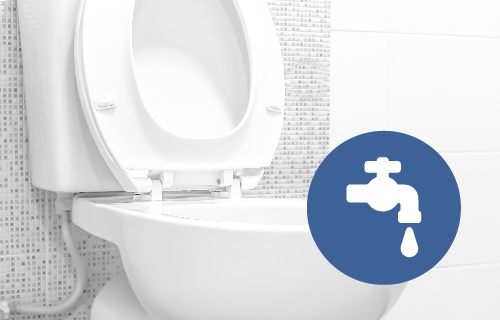 Who Needs a Sewer Scope Inspection?
Everyone can benefit from a sewer line inspection. But if any of the following describes the home you're looking at, a sewer scope inspection is especially important:
There are trees in the front yard. Tree roots are one of the main causes of sewer damage. They crawl into tiny openings and expand in the sewer line, latching on to other debris, such as grease or eggshell waste. This typically causes backups. Chemicals can sometimes kill the tree's roots, but the pipe itself might be damaged and require excavation to fix the problem.


The home has Orangeburg pipes. Many homes built around the 1950s were constructed with Orangeburg pipes, which tend to disintegrate over time.


The home was constructed over 20 years ago. Over time, tree roots and other materials can clog up sewer lines. If your home is 20 years or older, a sewer scope is recommended to ensure there aren't any blockages.

If any of the above qualities describe your property or if you suspect damage to your sewer line, contact Carson Dunlop to schedule your sewer scope inspection today.