Pre-Listing Report Download
The D'Andrea Team Proudly Serves London, Chatham-Kent, Sarnia, St. Thomas, Strathroy, Plympton-Wyoming, Aylmer, Forest, Point Edward, & Surrounding Communities
In today's competitive real estate market, buying a new home can be stressful. You fall in love with the perfect house, and before you blink it's off the market. When you find a Carson Dunlop Pre-Inspected Home, you can make an offer with confidence, knowing that there won't be any surprises at closing.
Buyer's inspections ordered during the closing process can lead to delays, price negotiations, and last-minute contractor repair estimates. Making an offer on a Carson Dunlop Pre-Inspected Home can expedite this process, allowing you to move in sooner.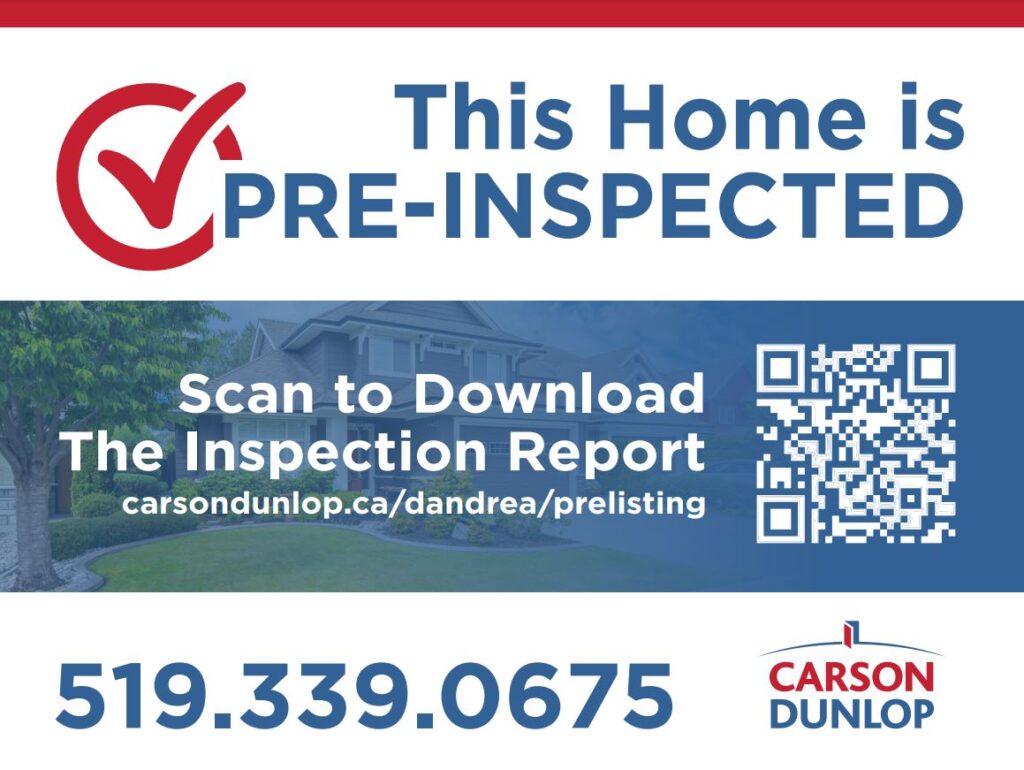 Did you see one of our yard signs?
Select the address of the pre-inspected home below and enter your information to get exclusive access to the home's Carson Dunlop pre-inspection report.
Note: Pre-listing reports should not take the place of a buyer's inspection report.